Web
Development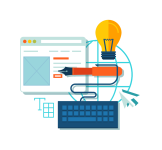 We develop web applications to support your business needs; whether that is for positioning, branding, or competitive advantage.
ICT Security
Consultancy
Businesses lose billions each to computer security breaches. We can harden your organisation's infrastructure, and ensure compliance.
General
IT Consultancy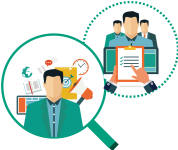 Most SMEs don't have skilled IT resources. We bridge the gap to support your organisation procure, integrate, and roll-out new technology.
Mobile App
Development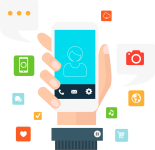 Sometimes the web just isn't enough. We can develop apps for iOS and Android that feed you valuable data while offering superb experiences.
About
BlueBlock IT Solutions was formed in 2009 by a group of individuals that had a wide array of technical expertise and talent.
Combined they were able to attract customers from around the world. To this day we enjoy the patronage of small businesses right up to fortune 500 companies.
As a dynamic software company we've also had the pleasure of creating tools that make our lives easier. These internal solutions are either released as open source projects, or spun off into commercial ventures.